Get a Copy at Amazon.com or Your Favorite Online Bookstore
ISBN-13: 978-1541025792 ~ ISBN-10: 1541025790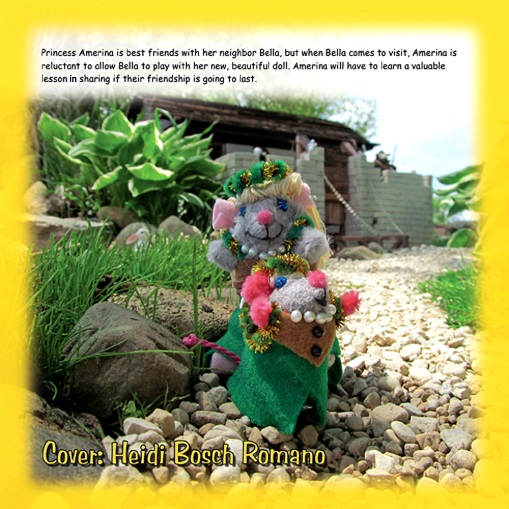 The Story: Princess Amerina is best friends with her neighbor Bella, but when Bella comes to visit, Amerina is reluctant to allow Bella to play with her new, beautiful doll. Amerina will have to learn a valuable lesson in sharing if their friendship is going to last.
The Author: Steve R. Romano, a published author of several sci-fi novels, turned his creative talents in the direction of children's stories after he and his wife Heidi B. Romano discovered there was a need for high-quality books that are not only entertaining, but also teach values.
The Artwork: Steve and Heidi enjoy creating the scenes for the Amerina picture books. Steve is the mastermind behind the sets, and Heidi is the creative force behind the characters. It is their dream that these picture books will inspire quality reading time for parents (or grandparents) and their children to share.
Action-Adventure Children's Stories by Steve